Older Adults Face Unique Barriers to Using and Adopting Technology.
ClaraTech is Removing Those Barriers
While there's no doubt that technology is a convenient and beneficial tool for many, it can be confusing and difficult to navigate for others. The issue is not that seniors are technology-averse. From our research and experience working with clients, we have found that older adults are more digitally connected as ever and are excited to embrace technology that will make their lives better.
To empower and educate Older Adults through modern technology that will keep them safe, connected, and independent.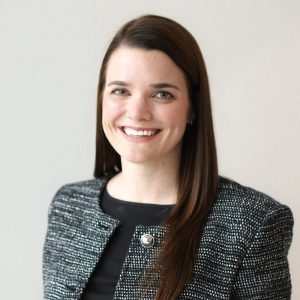 ClaraTech began in September of 2020, as owner and CEO Clara Orlean was newly married, new to Houston, and working from home for a large oil and gas company in the height of the COVID-19 pandemic. In our new virtual world, Clara's mother-in-law was having trouble keeping the Zoom login links, passwords, dates, and times of all of her previously in person meetings in order. Being new to the family, Clara was eager to get into the good graces of her mother in law and jumped at the opportunity. As these informal tech help sessions continued, Clara's mother in law shared that her friends were having the same problems and frustrations as she was. They didn't have anyone to call for basic tech help. 
Before and after work and on the weekends, Clara started to explore this opportunity, exchanging free tech support and training for advice and intel. It became apparent that her mother in law was right… there is a real need for trusted technology support and training for older adults. 
In February of 2021, Clara waved corporate America goodbye with the dream of helping older adults overcome the barriers to technology, improving the digital literacy of older adults, and using technology as a tool to help older adults live happier and healthier lives. Today, ClaraTech operates in Houston TX, providing technology training, education and support to individuals and small businesses. Thank You to all the wonderful clients who have believed in ClaraTech, invited ClaraTech into your home or office, and trusted ClaraTech to help with your technology needs.
Ready To Get Started?
We Are Here for You!
Give us a call, send an email or click the Contact Us button below to tell us more about your technology needs and goals. We look forward to meeting you!